The Thredbo 80's Reunion
18/03/2016-19/03/2016, All Day
Thredbo Alpine Hotel, Thredbo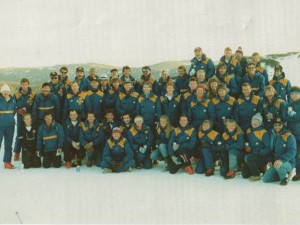 1980's THREDBO STAFF REUNION
BY POPULAR DEMAND!
AND IT'S OKAY IF YOU'RE A LITTLE BIT 70'S OR 90'S TOO!
Well hello 80's my old friend! The decade that delivered the most epic ski season on record and the most outrageous parties ever, invites you to the return once again to a valley of memories with the people that helped make them!
SCHEDULE
---
Friday 18th.
An informal meet and greet on the bistro balcony Friday afternoon. Drinks shall ensue into the evening!
Saturday 19th.
Take a look around Thredbo today. Walk to Kozi? Lunch at Eagles Nest, perhaps? Walk Merritt's track to the bottom? Tennis, golf, or just sit sunny poolside with a red talking up how bloody good we were!
Saturday Night LIVE BAND! The Schuss Bar! Opening act to Chris Isaak Thredbo and Perisher Peak Festival, Wayne Kirkpatrick and The Hip Replacements! 'TILL LATE.
Sunday 20th.
Recovery brunch, then kiss and go!
Contact 6459 4100 or https://www.facebook.com/events/795839787143658/
Friday Drive
Thredbo Alpine Hotel
Thredbo